SACRAMENTO AREA CLINICS: December 10 & 11
Booking for Sacramento appointments are available
Remember to wear a  mask when attending our clinics!
To Make an appointment:
Existing Clients
Click here  to login to your account, view your pets' vaccination history, add new pets to your account, and book appointments. If you can't login, contact us for assistance.
New Clients
Please click here to register for an appointment.

Everyone must wear a regular, unvented mask when attending our clinics!
Everyone wait in car until we come to help you at your car.
All cats must be in a double doored carrier, pillowcase or cloth bag.
All dogs including Chihuahuas must wear collar and be on leash.
Dr. Antipa invites you to make an appointment and let Yolano Vet take care of all of your pet's vaccination needs. It'll be quick, easy, and will save you money.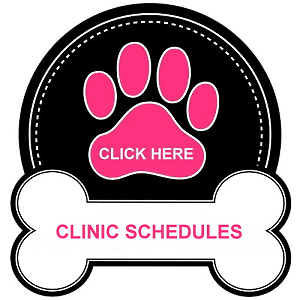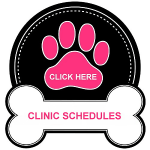 Northern California Mobile Pet Vaccination Clinic
offering the following vaccines and products:
Rabies vaccine
Distemper-Parvo combo
Leptospirosis
Corona
Bordetella
Rattlesnake vaccine
Lyme
Tri-Heart preventative
Feline Distemper-3way
Feline Leukemia
Tapeworm Shot
Feline Advantage
Canine Bravecto
Eliminates the possibility of disease transmission
Eliminates possibility of a dog fight should a dog break loose
Reduces background noise and confusion so we can best monitor and manage the clinic
Remember we are doing everything possible to give you the best and fastest and most economical service possible. While we are helping you, please remember you can help us by following this single most important rule: All owners and pets must wait in the owner's vehicle until we text you or come to your car.  – Click HERE for more information on this policy. Also remember that in the heat of the summer you should run your AC to keep yourself and your pets from melting. Then plan to make sure your pet drinks plenty of water for the rest of the clinic day
Thank You,
Geoffrey, Toni, and the rest of the YolanoVet crew
Service Areas
Sacramento dog and cat shot clinic locations: Sutterville, Curtis Park, College Greens, Bradshaw, Rancho Cordova, Natomas, North Highlands, Fair Oaks, Carmichael, Antelope, Citrus Heights, Orangevale, Roseville, Rocklin, Auburn, Folsom, Elk Grove, West Sacramento, Woodland, Placerville
Solano County dog and cat shot clinic locations:  East Vallejo, Vacaville, Suisun, Fairfield, Dixon
Contra Costa dog and cat shot clinic locations: Pittsburg, Antioch, Brentwood